Get Involved
We believe in the future of our Church and of a wider religious life. We serve to ignite positive change in the world. We invite you to join us in the pursuit of truth, love, mercy and justice.
There are many ways to get involved with the Dominican Sisters of San Rafael.
Become a Sister

Sister Carla Kovack
"Since 1850, the Dominican Sisters of San Rafael have attracted women who wanted to serve God by making a difference in people's lives. Ultimately, we have been change agents because the collective preaching of Truth, Love and Justice of all those spirit driven women is a force of God's love."
Become a Friend
LeeAnn Bartolini
"My relationship with the Dominican Sisters of San Rafael via Busy Person Retreats, Engaged travel experiences to Uganda, Gather at Grand Lectures, Retreats at Santa Sabina, Marin County Jail ministry, and as teaching colleagues has enriched my life beyond measure. I feel that by connection I am working alongside the sisters in their mission for a more just and loving world."
Ways to Give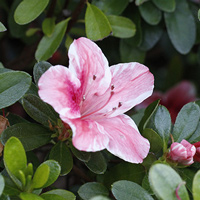 Sandy S.
"The late Sister Samuel, a long stalwart of Dominican University and a beloved figure in the community, introduced me to the Sisters' Mass Remembrance Program almost 30 years ago when I was in need. Knowing the Sisters were praying for me elevated my spirits and increased my confidence that things would be all right. And they were. Since, when those I care for undergo hardships, I ask the Sisters to pray for them. My friends are sent a beautiful Della Robbia card to let them know they're remembered in a most meaningful way. I express my gratitude to the Sisters by making a contribution. And I am a beneficiary, too, knowing that together we're elevating spirits and providing hope. "